With the COVID-19 outbreak taking a monstrous shape of pandemic and its cure still not in sight, caution and precaution are our only weapons against it. Each day this pandemic is engulfing precious human life.
To save ourselves and our family from COVID-19, it is necessary to follow the instruction of the government and administration.
Stay at home, wash your hands with soap for at least 20 seconds, use sanitizer, use a face mask, follow social distancing. Don't leave your home until and unless it is very urgent.
People are neglecting the use of a protective face mask or not using it correctly. This can be hazardous for you and your family. You may wonder, is facemask really a shield from infectious diseases such as COVID-19? Is there any correct or incorrect way of using and discarding face masks? Keep reading to find out.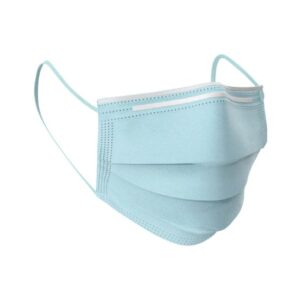 Protective face mask types:
Surgical Face Mask:
A surgical mask is a three-ply layered mask as shown in the image above. A three-ply surgical mask helps in blocking the transmission of small to large particle microorganisms from droplets, dust particles, and splashes. It also helps to reduce hand to face contact.
The three-layers work as follows:
Outer layer repels water droplets, cough droplets, blood, and other body fluids.
Middle layer filters certain pathogens.
Inner layer absorbs moisture and sweat from exhaled air.
However, the edges of surgical masks don't form a tight seal around your nose or mouth. Leakage occurs around the edge of the mask when the user inhales.
N95 Respirator Mask: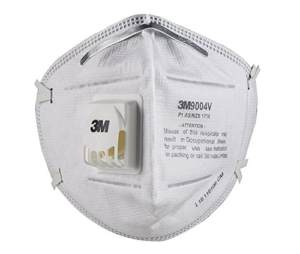 The N95 respirator is protective gear designed to attain a facial fit and effective filtration of airborne particles. There are fewer chances of airborne particles to leak in around the side of the mask.
The Centers for Diseases Control and Prevention does not recommend it for general purpose use. It is recommended only for health care workers and medical staff.
The N95 filtration process is more efficient than the surgical mask. And it filters pathogens in the air better than a surgical mask. Certified respirators can block 95% trusted source as tiny as 0.3 microns.
If properly worn, the filtration capabilities of N95 respirators far exceed those of surgical mask. However, even properly fitted N95 doesn't guarantee complete safety from infection.
According to all top medical bodies and government agencies worldwide, the best way to keep COVID-19 or Coronavirus away from you and your family is practicing social distancing and frequent hand washing.
When should we wear a surgical mask?
World Health Organization' also advises how and when you should use the mask:
If you are healthy, you only need to wear a mask if you are taking care of a person with suspected 2019-COVID infection.
Wear a mask if you are coughing or sneezing.
Masks are effective only when used in combination with frequent hand-cleaning with an alcohol-based hand rub or soap and water.
If you wear a mask, then you must know how to use it and dispose it off properly.
Many countries have now made the mask necessary if you step out of your home. Follow the government's recommendations.
Steps to put Mask:
Before putting on a mask, clean hands with an alcohol-based hand rub or soap and water.
Cover mouth and nose with mask and make sure there are no gaps between your face and the mask.
Avoid touching the mask while using it; if you do, clean your hands with an alcohol-based hand rub or soap and water.
Replace the mask with a new one as soon as it is damp and do not re-use single-use masks.
To remove the mask: remove it from behind (do not touch the front of the mask); discard immediately in a closed bin; clean hands with an alcohol-based hand rub or soap and water.
Most masks are labeled as single-use and disposable. If your mask is damaged or breathing becomes difficult, remove it and discard it properly. Place it in a plastic bag and put it in the dustbin. Wash your hands after handling the used one. If your face mask is washable and reusable, it's a good idea to wash it after every use.
What works best to keep Infection away
Social distancing, stay at home, come out only when it is urgent and that too not in a group. Avoid social gathering even if you are not infected.
Quarantine or Self-Quarantine if you have been exposed to COVID-19, especially if you have been near people who have travel history to affected countries.
Use hand sanitizer every time you go out or come back home. In fact, keep one handy when you are out. Use sanitizer that contains at least 60 percent alcohol rushed Source.
Wash your hand regularly for at least 20 seconds if at home also.
Avoid touching your face, mouth, and eyes.